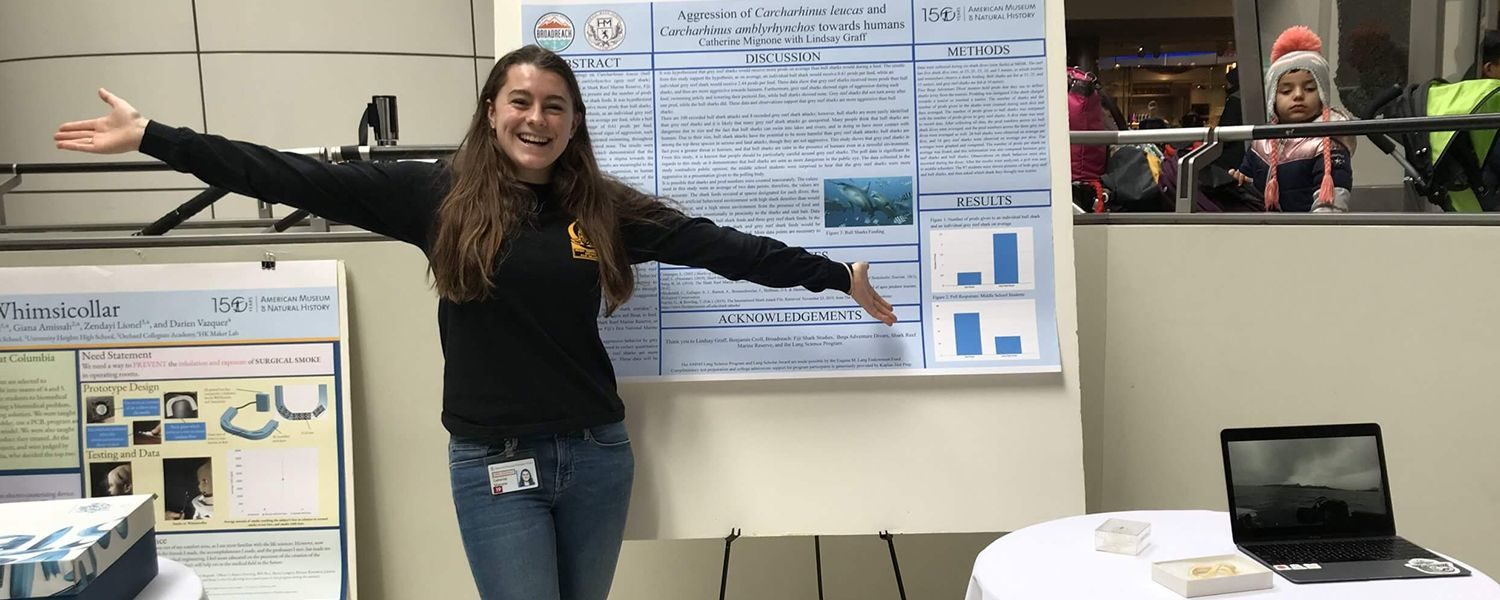 Expanding a passion for marine biology
The Broadreach Fiji: Shark Studies program inspired me to continue my study of sharks back home in New York. On this program, I collected data on bull and grey reef sharks. I then used these data in a formal poster this school year, presenting my findings during a Horace Mann School assembly. I also presented my poster at the American Museum of Natural History through the Lang Science Program in December 2019.
Poster presentation title: "Aggression of Carcharhinus leucas and Carcharhinus amblyrhynchos towards humans"
While in Fiji, I expanded my passion for science to include marine biology. My project first focuses on the aggression of grey reef and bull sharks in Shark Reef Marine Reserve – I collected data for that part of the study in Fiji. Then, I polled middle schoolers asking which shark they thought was "scarier," and I compared the results from that poll with the data from Fiji. My project aims to compare the actual data with the public perception of sharks, particularly of the bull shark species. My goal is to dispel stereotypes surrounding the shark species with my research.
I hope to continue my work in the future, and I have Broadreach to thank for the introduction to and immersion into the study of sharks!
The Fiji: Shark Studies program is a high school program that allows students to work alongside conservationists and researchers, and dive with sharks in a controlled environment.